How to Keep Calm If You Face a Dental Emergency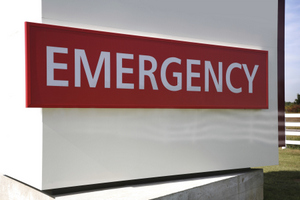 If you're ever faced with a dental emergency, then you know how scary it can be. This is something that can cause a bit of an alarm to the person it is happening to. However, it is very important that the person remains calm in a situation like this.

If they are experiencing any discomfort, they need to walk through the appropriate steps, get help by calling our office and make sure to take care of the situation without panicking. It can be something that can be resolved when you see our dentist and get a treatment plan depending on the issue.


Staying Calm During a Dental Emergency

When there is a dental emergency, it can be anything from a tooth abscess and infection to a tooth that fell out or more, you have to remain calm. It can be scary, especially being the person dealing with it, but it is something that can be fixed. You can keep your smile intact with the right steps.

You need to make sure that if you're bleeding, you put pressure to the area. If it is an infection, remain calm and seek help by calling our office. Any emergency should warrant you to sit down, give our office a call and have someone drive you in if you do not think you'll be able to drive yourself. Not staying calm can cause the situation to become worse, an accident to happen or more.


Call Us if You Have a Dental Emergency

If you are faced with a dental emergency, make sure to give our office a call. We can have you come right in to have the situation assessed and a treatment plan put in place. Your smile is important. Allow us to help you smile with confidence once again. Remember, don't panic, we can provide the help you need when you're faced with any sort of dental emergency.