How to Prevent Bad Breath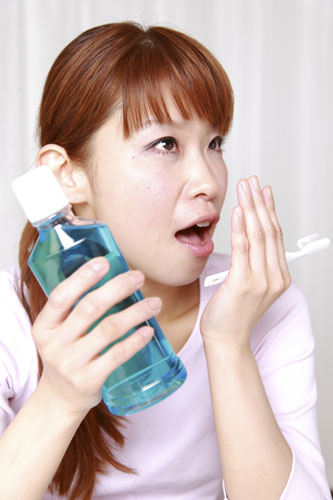 Bad breath can be embarrassing, but it is a common condition. Fortunately, there are various prevention techniques to overcome it. It is fairly easy to get rid of bad breath and ensure oral health at the same time.

Your lifestyle and the food you consume can be a leading cause of bad breath. Here are the top 4 ways you can say goodbye to bad breath:


Brush and Floss

Make sure you brush your teeth twice a day and floss at least once a day. If teeth are not cleaned routinely, plaque tends to accumulate. It eventually collects bacteria that lead to bad breath. However, do not brush hard enough to end up wearing your teeth down. Brushing too much can eventually cause tooth decay.


Scrape Your Tongue

Gently brush your tongue with your toothbrush to get rid of smelly bacteria. If your brush is too large to clean the back of your tongue, use a scraper instead. Tongue scraping eradicates food debris, dead cells and bacteria that simple brushing cannot tackle.


Monitor Your Food Intake

Food items that you eat are absorbed into your bloodstream and tend to re-emerge when you breathe or speak. Smelly edibles such as onions, garlic, and spicy foods are the main culprits behind bad breath. Consume more vegetables like carrots, parsley and celery, as they have higher water content that helps flush debris from your mouth.


Stay Hydrated

Drinking fluids go a long way in rinsing your mouth. Increase your water intake to clear food debris from your mouth. Make sure you do not have sugary drinks such as soda, as they can stick to your teeth and gums, mix with the leftover food particles, and lead to bad breath.

It is good practice to visit your dentist regularly to steer clear of issues causing bad breath. If you think you have a dental issue that needs attention, schedule an appointment with us at Cooley Smiles or call us at Cooley Smiles.