Common Causes of Bad Breath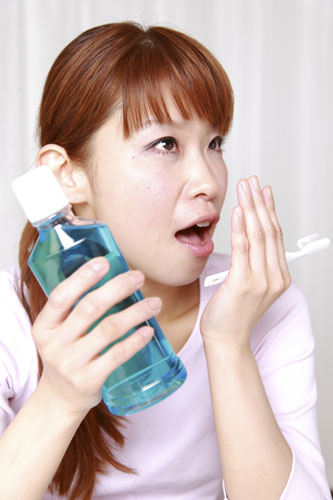 Bad breath, also referred to as halitosis, is a common occurrence to many people and can be embarrassing and, even worse, leading to anxiety. Mostly, gums and mints are used to fight bad breaths. Unfortunately, they only offer a temporary solution. Some causes of bad breath can be found below.


Dry mouth

Saliva is an important component in the mouth. It helps clean up bacteria and food particles left in the mouth. When saliva production decreases, the mouth becomes sticky and produces a bad smell. Adequate water intake ensures sufficient saliva in your mouth, thus avoiding bad breath.


Poor oral hygiene

When your mouth is unclean, you will automatically produce bad breath due to the food particles leftover, which emits an awful odor—an unclean mouth fuels plaque formation in the tooth, leading to gum diseases and tooth cavities. Brushing your teeth and flossing will save you from the odorous smell.


Drinking coffee

It's common for most people to drink coffee, especially in the morning. Drinking coffee reduces saliva production in your mouth due to the flavor component in the coffee. Therefore, there is a high probability of an odor smell in your mouth with less saliva.


Food

Some foods such as garlic and onions contribute massively to bad breath. After the breakdown of the products, the absorbed substances are taken to the blood and lungs, where they affect your breath. When eating, their particles remain in the mouth, thus causing bad breath.


How to prevent bad breath

Don't forget to include your tongue as you brush your teeth, as dead cells remain in the tongue, causing an odor smell when not removed. Similarly, ensure you observe oral hygiene to minimize the emission of odious smell from your mouth. In case of persistent emission of bad odor, even after observing general oral hygiene, visit our dentists for more tests. Call us now and schedule your consultation with us.