How Do I Get Rid of Bad Breath?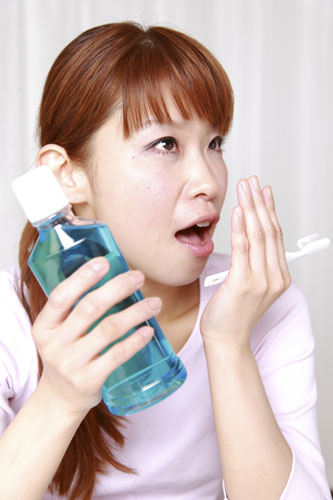 Bad breath is a very challenging dental problem and can result in the patient experiencing isolation and battling low self-esteem due to its level of intensity. Most bad breadths result from a dental abnormality or a surgical performance.

However, there are dental and oral habits that an individual can adopt to deal with the occurrence of bad breaths.


Drinking Adequate Water

Water naturally has cleansing abilities that help in the reduction of bad breath. When the mouth lacks enough moisture to produce saliva, the bacteria responsible for causing foul odor can grow. In addition, not consuming enough Water is a leading cause of bad breath; therefore, staying hydrated all the time reduces the occurrence of bad breath.


Regular Brushing and Flossing of the Teeth

Lack of regular brushing and flossing of the teeth creates space for food particles to remain in the mouth that causes bad breath; therefore, the dentist recommends consistently brushing the teeth twice a day to avoid bad smells. In addition, effective flossing can reduce lousy breath since it reduces plaque development due to the food particles remaining in the mouth.


Regular Cleaning of your Tongue

Cleaning the tongue can efficiently decrease the buildup of foul odors in the mouth since it reduces the elements that cause halitosis. These elements form on the tongue and mouth when acids and bacteria mix, releasing a foul sulfur-like odor.


Prioritize Eating Healthy Foods

Food is a significant element in how the mouth maintains its breath. Also, acidic and high sugar foods can cause a foul odor in the mouth since they increase the production of bacteria that releases acids which causes bad breath. Individuals should avoid such foods and adopt healthy eating types such as vegetables, fruits, and whole grains. In general, bad breath is reduced by regular brushing and flossing of the teeth, eating healthy foods, and adequate water consumption to keep the mouth hydrated.