What Is Dental Emergency?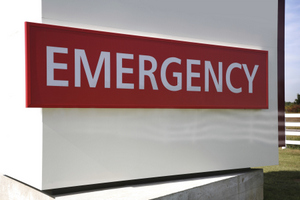 Dental emergencies are oral-related issues that require immediate treatment. Problems such as dental trauma that may cause bleeding, discomfort, or severe pain require quick attention to prevent long-term damage. Some of the common dental emergencies involve the ones below.


Toothache

Tooth pain is an indication that something is not right. Tooth pain can occur due to particles getting stuck between the teeth or the pulp infection. If left unattended, tooth pain can get worse or more intense, which can affect your normal activities. Besides, it might lead to serious issues such as cavities. In this case, it is best to consider emergency dental care. In the meantime, you can use a cold compress to alleviate the pain.


Chipped Tooth

A chipped tooth may occur when you bite a hard object. Also, if you grind your teeth, you will likely break your teeth. A chipped tooth will not only affect your smile, but it can also hurt you. For instance, a broken tooth may have sharp edges, which can hurt your tongue. In this case, a chipped or broken tooth requires a dental emergency. Your dentist will examine the tooth to determine the best restoration technique.


Loose Tooth

An injury can lead to a loose tooth. If left untreated, a loose tooth can fall out. That's why it is advisable to seek dental emergency care after an injury. The dentist will attach dental splints to the teeth surrounding the loose tooth. This helps to hold the loose tooth in place until its roots heal.


Bleeding After Tooth Extraction

Bleeding after tooth extraction is normal. However, this should not take long since it can lead to other health issues, such as anemia. That's why it needs immediate attention. In the meantime, you can consider placing a gauze pad on the extraction site and applying pressure to stop bleeding. Our dentist will attend to your dental emergencies to prevent further dental issues.